Map composition (layout) is realized in the Layout Composer.
Exercise: Compose the map layout of neonatal mortality rate in Cambodia (number of deaths during the first 28 completed days of life per 1,000 live births in a given year or period)
First you need to render and symbolize your data in the map canvas as you want them to appear in a the map layout
Create a Print Layout

Project / New Print Layout…
Give a name to your layout and click OK
A right-click on the white page allows to open Page properties and set up the page size (for example A4 landscape)

Add your map:

Go to "Add item" Menu / Add Map or Click the button "Add a new map to the layout"
Draw the extent of map on your canvas
The map from your QGIS is displayed
Use the "Move item content" button to move you map within its box
You can check "Lock layers" and "Lock styles for layers" to fix your map
You can redo add map to add a second one. Then, you need to go back to GIS main window to choose the display of your map canvas you want to show in the second map
Add a scale bar:

Go to "Add item" Menu / Add Scale Bar
Place your scale bar on the map
When the scale bar is selected, you can adjust its properties in the Item Properties window
Choose the style of the scale par in "Main properties"
Choose the Units: here: 1 km
Choose the number of Segments: here 50 units
You can further adjust fonts, margins, etc.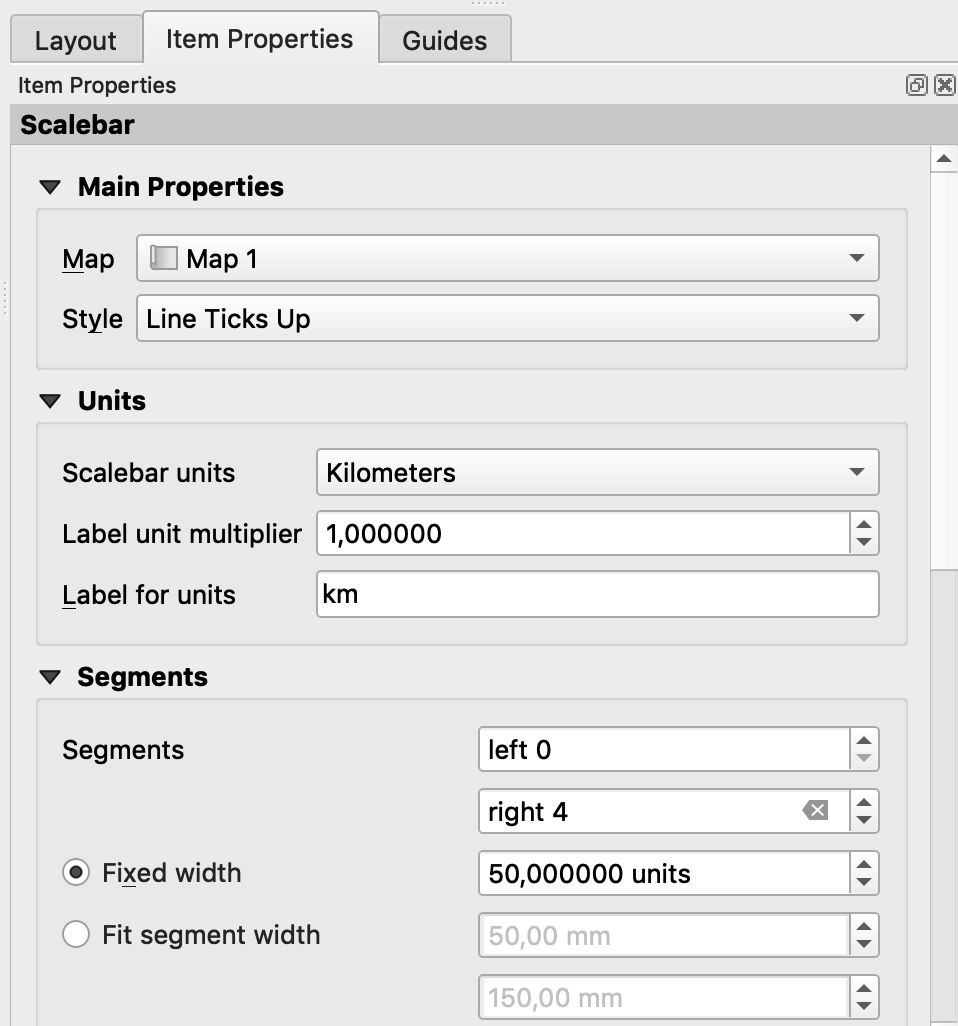 Add a legend:

Go to "Add item" Menu / Add Legend
Place your legend on the map
When the legend is selected, you can adjust its properties in the Item Properties window
In the Legend items: uncheck "Auto update" to remove some parts of the legend or reorder
You can double-click on a layer name to modify it
You can further adjust fonts, margins, etc.
You can uncheck background for a transparent one
Add a North arrow:

Go to "Add item" Menu / Add Picture
Place the picture on the map
In the "Search Directories", look for a compass or North arrow
Add Text for title, sources, etc.

Go to "Add item" Menu / Add Label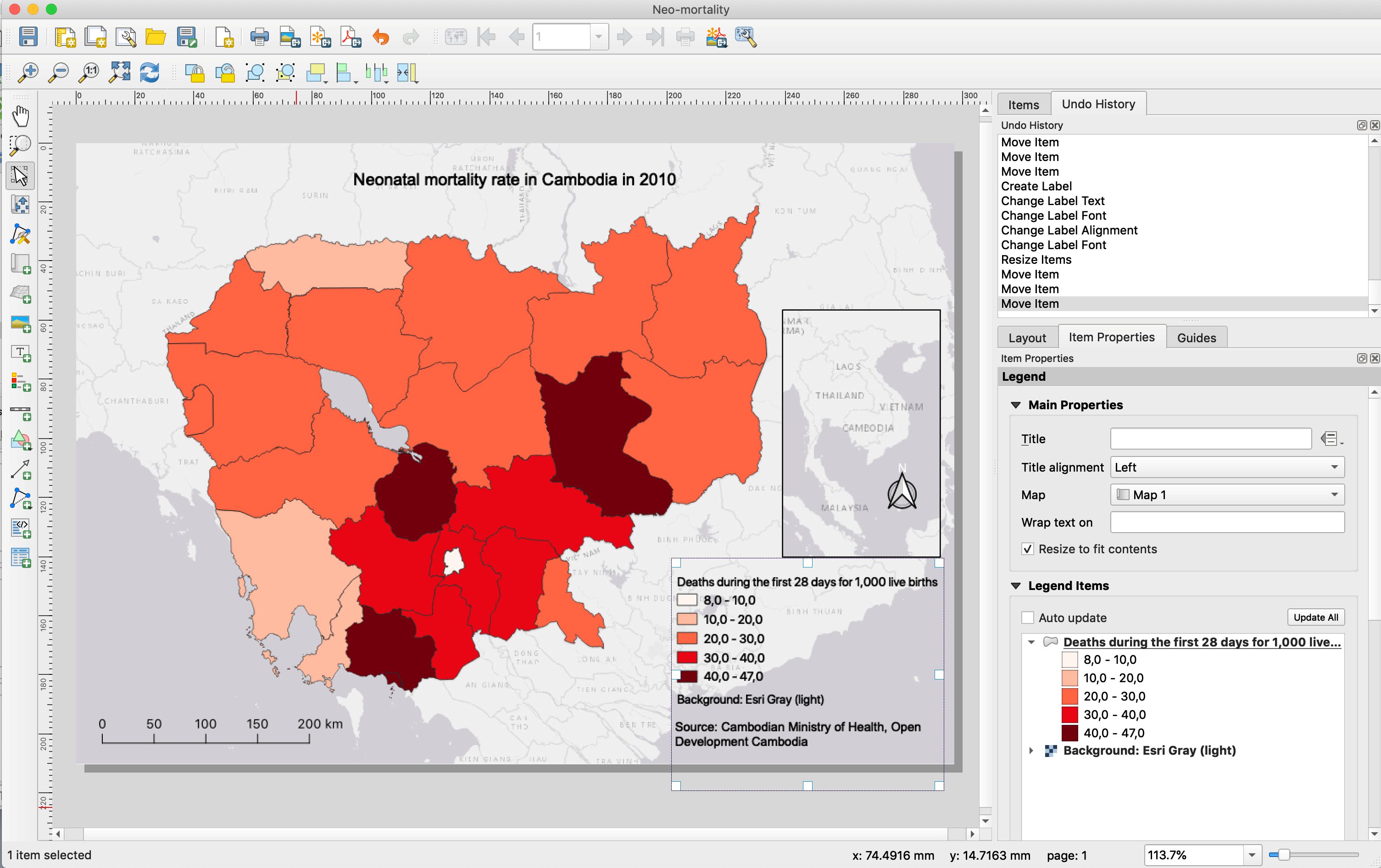 Export maps:

In the Layout tab, should the export resolution (300 dpi is advised for fine printing)
Export as image or as pdf, depending on your needs